Talking about...
DEAL:
$5 Basic Plan and Two Week Free Trial at Netflix
$5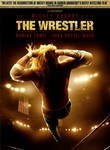 Netflix's basic plan is only $5/month. You also get a free two week trial before they even touch your credit card. It's a great way to give them a shot.

The basic $5/month plan gets you two movies a month, one out at a time, and they pick up the shipping costs as always. That's cheaper than a rental store, saves me the travel time, and you're not paying for gas to drive there. You can cancel any time without penalties, in case you just want to try it for a month or two. I've been on the $5 plan for over a year now just to catch what I miss in theaters.

It's only $10/month for unlimited one-disc-out rentals if you want more movies, with other tiers past that. You also get free, unlimited online movie streaming with every $10 and above tier!



Show Me More Deals
|
Add my comment
---
No comments yet. You can be the first!
You know, if you're cool. And people said you're cool.
---